French Divide 2018 - Day 7
Posted: Wed 06 Mar, 2019, 10:28
Day 7: Uchon to Charroux (1249 km)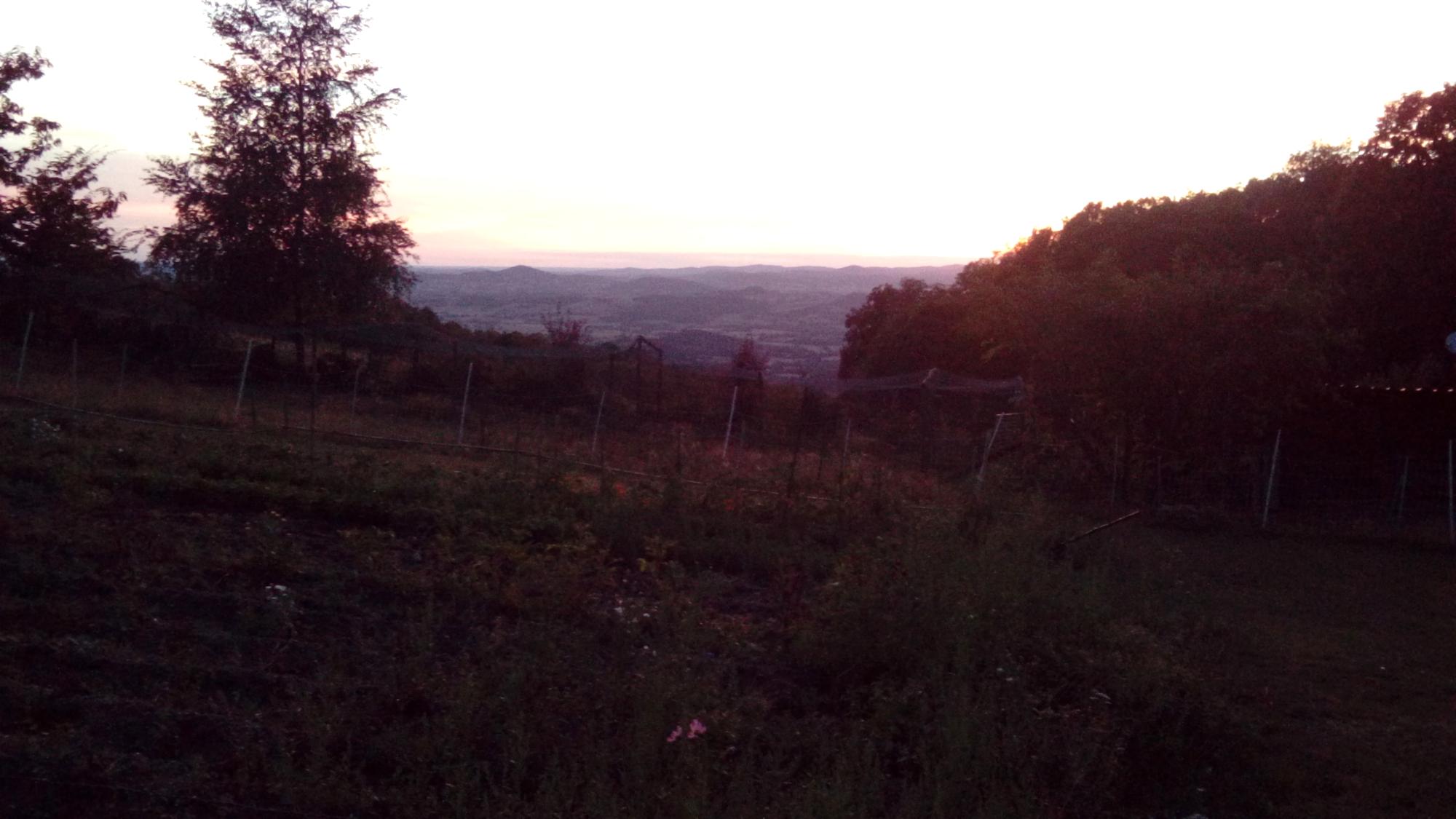 Luckily I was right about the weather, and I had a dry night. I was on my way again by about 5am and ready to push on a far as I could that day. The ground was mostly going to be flat and a lot of roads, which made this stage a 'rest' stage in French Divide parlance. Revealing the slightest hint of humanity, Sam had seen fit to reward our endeavours in Morvan with a slightly less arduous section, before we hit the volcanoes. In reality, these end up being days when you can cover a lot of ground fast because there will quiet roads and no hills, but that is a choice of course. The ground is basically easy.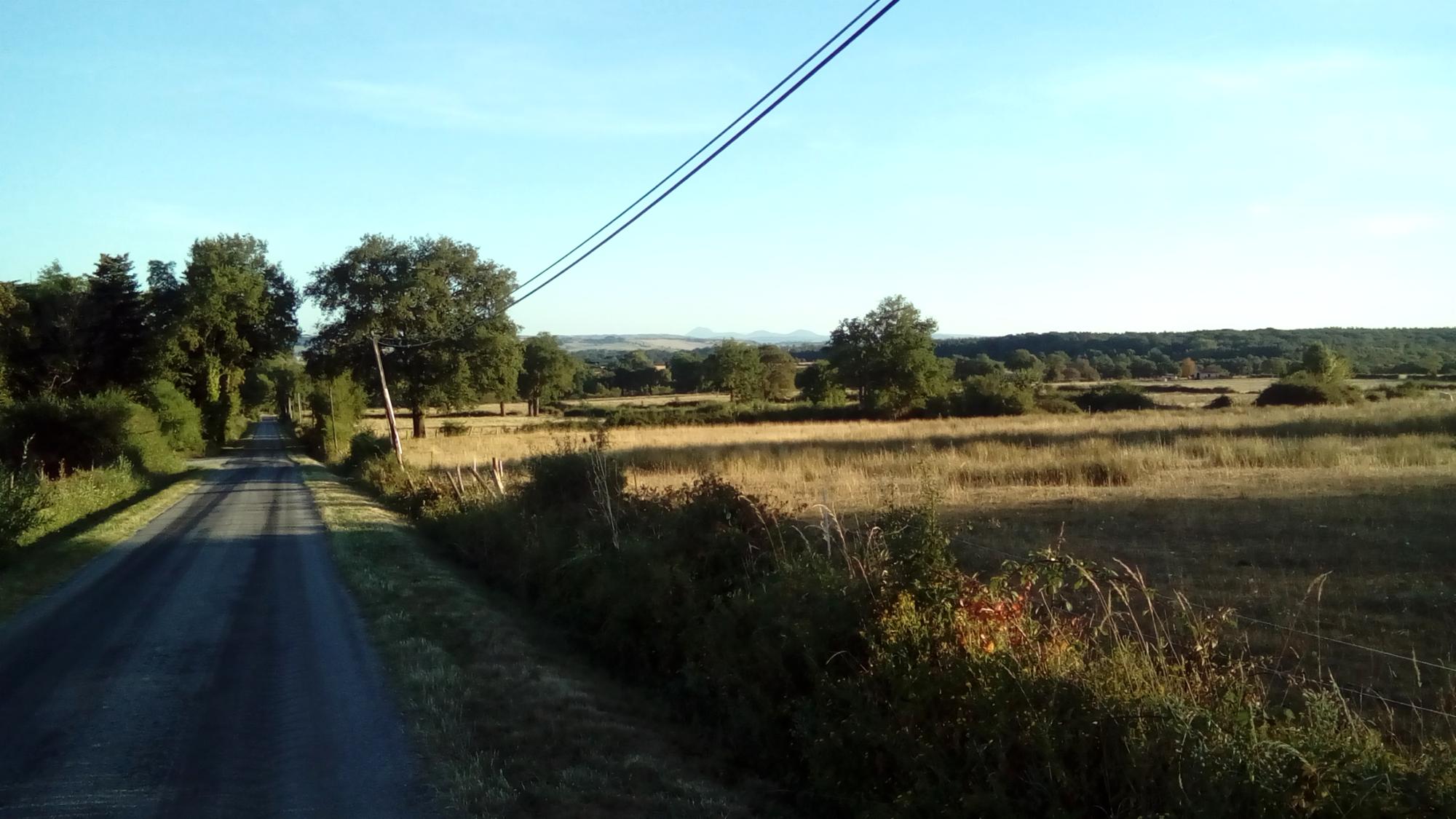 I rolled into Toulon and grabbed some breakfast before pushing straight on. There were several other riders about, more than I had seen before, so I had finally caught the bulk of the Saturday starters. As per my new policy this year of looking after myself, I had spotted a campsite at Bourbon-Lancy that was just off the route but looked perfect for the my usual clean-up routine. I was delighted to reach there by half past ten and took a quick detour to the site. I paid for showers, which I used after I had washed all my clothes and set them to dry. Whilst they were drying out I replaced brakepads front and back following the punishment they had taken in Morvan, and in preparation for the volcanoes. Once this was done, I packed away my partially dried clothes and put on the rest. By the stage, the bike had been sat in direct sunlight for over an hour, and without warning a previously sealed hole in the back tyres suddenly popped and start venting air. I put my finger on it and rolled the wheel round, swearing profusely. Stopping and doing some maintenance had actually caused an issue! A lot of sealant escaped but it did seem to finally seal. After refilling the tyre with air, I thought the best tactic would be quickly get moving and hope that the rolling wheels would sort themselves out.
I had been back on the trail for moments when the tyre started to fizz again. This time I looked more closely and saw it was a fairly big hole, so figured I had better plug it. This was my first experience of plugging a tubeless tyre and I hoped it was straightforward. I dug out the kit, read the instructions and after a failed first attempt when the plug disappeared all the way into the tyre, it seemed to work. I trimmed down the loose ends and then set off, hoping it would hold but feeling from confident. It basically did hold, but from that point on, my back tyre was often low on pressure and needed topped up at least twice a day. I was a bit concerned that I was low on sealant now, but had no option other than to carry on.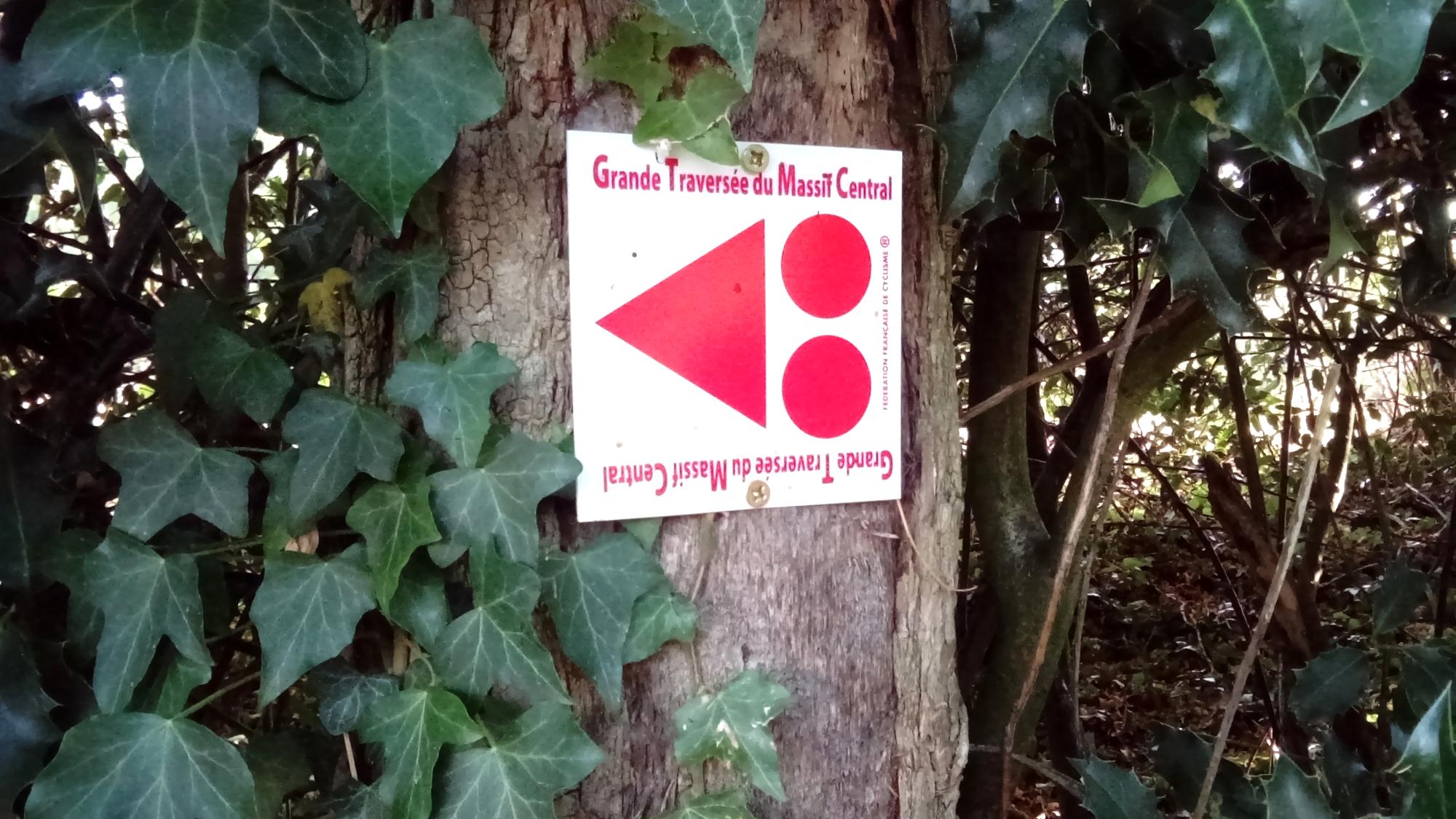 I rode fast after that, aware now that I could easily have a technical issue that was not fixable. Whether it was this realisation or the sudden strength I was feeling from the days of riding, but I somehow felt a big surge of power. My mind had been drifting to my Dad, and how he had passed away six years earlier without ever enjoying his retirement or getting to know his grandsons, following years of steady but unstoppable decline due to illness. This fact somehow coincided with my pure and complete liberation, the feeling that I was following a dream and I had a full-on mini-breakdown right there in the saddle. Tears and all. It was over within two minutes, but it felt cathartic too have released the feelings I was hardly even aware I was holding. I never even stopped pedalling, just hoped that my father was watching me and making sure I was going to finish this adventure.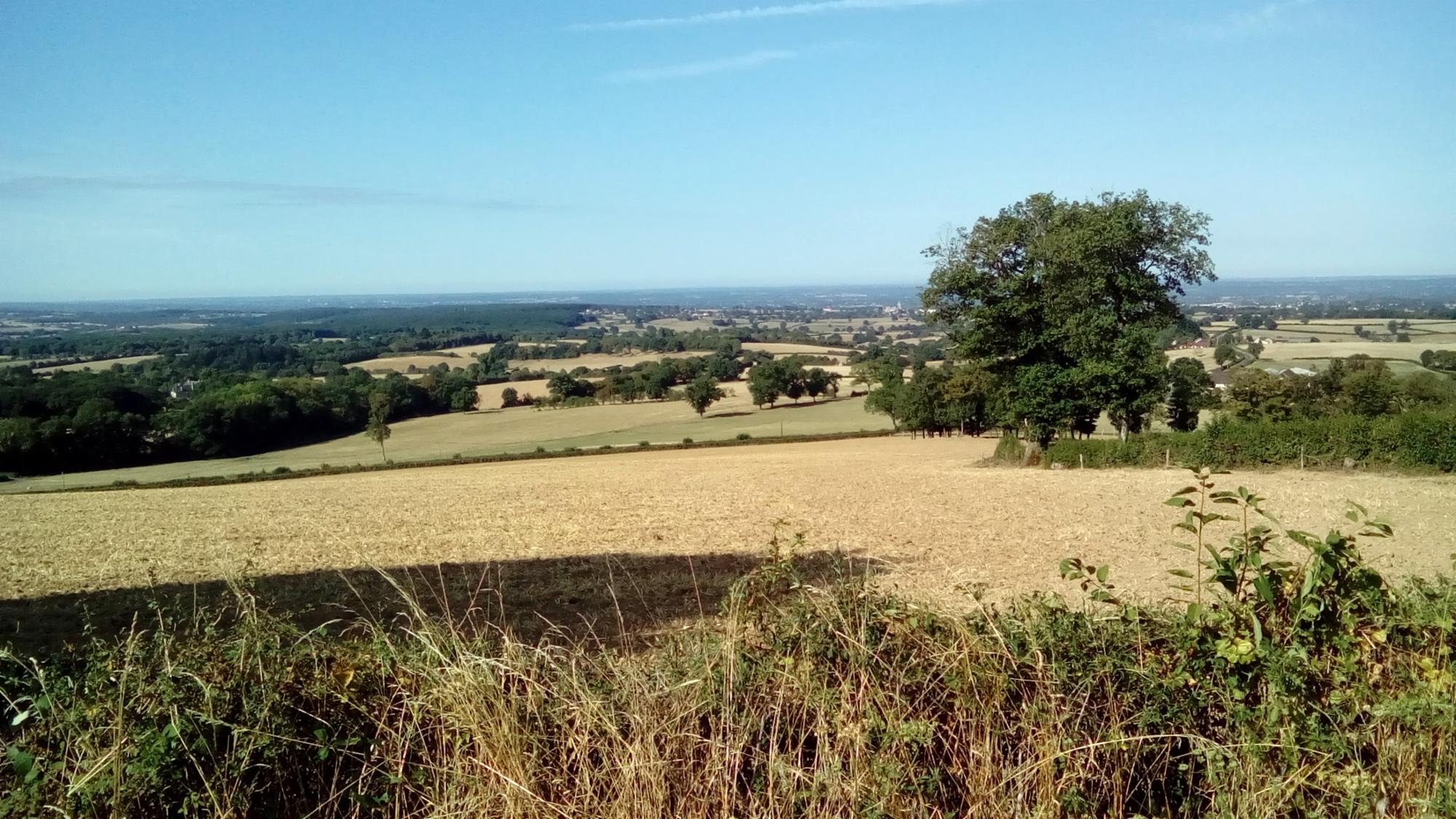 I rode to beyond Moulin in my highest gear, often cruising at about 30 kph. At Moulin I found an Aldi and did my usual resupply, eat half and then pack the rest away routine. It was extremely hot, so I was careful to make sure my bike was in the shade from then on, to ensure the tyres never overheated. After Moulin I headed straight south, glad to be making direct progress towards my ultimate destination. As night fell I found myself in the stunning medieval town Charroux near Vichy, where a restaurant was just closing. When I asked in my best possible French if they had a baguette pour emporter, the lady replied in a northern English accent What do you want?. Her and her husband had started and been running this restaurant for 12 years. They made me a baguette and then refused to take any money.
I trundled down the hill from Charroux and found a decent, but not the flattest, bivvy spot under a tree at the side of a field. The sky was again clear so I thought I would be fine without any proper shelter.
Power
Creating and managing my electical power was a critical task on the French Divide. I had many USB devices that needed daily charging - two commuter lights/head torches, an Exposure light, a back light, my GPS compute and my phone. Different riders adopt different strategies to make sure they never run short. Many will stay in hotels or campsites every night to make sure they always have access to charge points. Others use AA batteries for some devices or they have a dynamo built into their front hub that continually provides power. Some, including myself, carried a solar panel as a way of hopefully generating enough whilst on the move.
I carried a 12000 mAH power pack that was my reservoir of power. During the day I would put my panel (folded half) on my saddle bag and run a cable to the power pack. As I needed power, I would then charge from my power pack. This worked well, but there was a net loss of power over time which meant I was always taking chances to use mains charging power whilst I was doing one of my mid-day camping stops. On days when it was very sunny however and I was organised with my charging, the solar panel definitely generate enough power to keep my key devices going. On the very last day I discovered I could use both charging panels by making the panel into a triangle, and plug this straight in the Wahoo, which registered the power and basically kept going without needing to ever stop on my last two days.
Many riders found that running lights off dynamos was just not practical. The very time when illumination was required, you were inevitably slowed down for a technical section, which was the exact time when the light would dim. To save power, I never used the backlight on my GPS, preferring to glance with my headtorch at the screen to make sure I was on track.
Next: Day 8: Charroux to Saint-Donat (1388 km) Bivouac